Berkeley Rental Housing Coalition
About Us:
The Berkeley Rental Housing Coalition's mission is clear: restoring fairness, efficiency, and objectivity to Berkeley's rental housing policies. In 2015, a dedicated group of rental housing providers united to establish the Coalition as the political and legal force behind the Berkeley Property Owners Association.
At the heart of our initiative is the commitment to represent the interests of income property owners in Berkeley. By combining our resources, the Coalition actively advocates for a balanced approach within the Rent Board and City Council, emphasizing property owners' crucial role in our community.
As a 501(c)6 organization, the Coalition leverages its strength through a political action committee (PAC) and legal defense fund, ensuring effective representation for its members. Our focus extends to promoting a fair and even-handed approach to the city's Rent Stabilization and Good Cause Ordinances.
We are dedicated to fostering a community where safe, affordable, and well-maintained housing is a shared priority. Join us in shaping the future of rental housing policies in the City of Berkeley—because a balanced and thriving community starts with fair and thoughtful advocacy.
At the helm of the Coalition is an eight-person board led by a full-time Government and Legal Affairs Director. As a nonprofit organization, we synergize resources and share an office with the Berkeley Property Owners Association (BPOA). This collaborative approach enhances our collective impact and fosters a seamless advocacy experience for our members.
Our Board of Directors comprises passionate rental housing providers who wear multiple hats as community members, business owners, and proud Bay Area natives. Their dedication and diverse backgrounds bring a wealth of perspectives to our mission, ensuring that we navigate the complexities of Berkeley's rental landscape with insight, empathy, and expertise.
Who are Our Members?
The BRHC is a diverse coalition, uniting small, medium, and large rental housing providers in Berkeley. Our members are the backbone of the community, representing a rich tapestry of individuals deeply rooted in Berkeley's history. Many proudly manage properties cherished within their families for generations, creating a legacy tied to the city's evolution.
Our coalition is a mosaic of community members and business owners, all sharing a common dedication to the well-being of Berkeley. Beyond being housing providers, they are stewards of the community, committed to fostering a sense of safety, affordability, and meticulous maintenance in their properties.
These individuals go beyond the role of landlords; they are invested in the essence of Berkeley, contributing to its identity as a great place to live and work. Their commitment extends beyond property management to actively shaping the community's character. By joining the BRHC, you align yourself with these dedicated individuals, becoming part of a collective effort to make Berkeley not just a residence, but a thriving and vibrant community.
Our coalition is a testament to the fact that housing providers in Berkeley are not just in the business of rentals; they are integral parts of the community's fabric. Through collaboration and shared values, we aim to amplify their positive impact and contribute to the ongoing development of Berkeley as a remarkable place to call home and a center for meaningful work.
Board of Directors
Laksh Lakireddy
Vindium Real Estate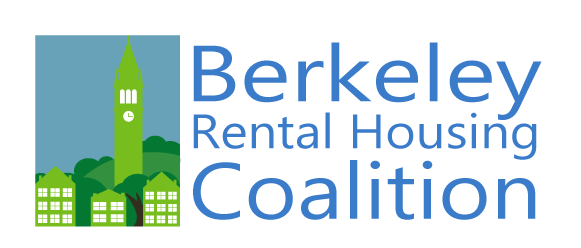 Sid Lakireddy
Anchor Valley Management
Franco Reggi
AP Management
Sam Sorokin
Premium Properties
Albert Sukoff
Berkeley Court Apartments
Venkata Vemireddy
Seven Hills Investments
Jon Vicars
Vanguard Properties
Jonathan Weldon
Cedar Properties
Staff
Krista C. Gulbransen, Executive Director & Government Affairs Director